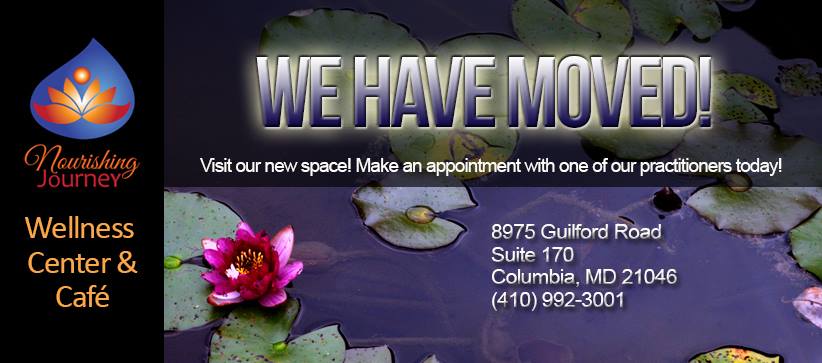 Open House: Sept 3rd, 2017 12-5pm come and have fun.

TESTIMONIAL
Despite a long life of health and fitness, I suffered a major medical crisis (an aortic dissection) in the fall of 2010, from which I nearly died. In addition, two months later, after still healing from the dissection, I had to have open chest surgery to repair my aortic valve and root. Although I have since resumed full activity, my healing process from this has been steady and ongoing. I was still struggling with continuing fatigue, low energy, longer recuperations between activities, and slower recovery from even minor illness and injury. After experiencing a fibrous tear in a disk in my lower back in the fall of 2012, I started physical therapy. But the injury continued to recur, resulting in pain and hindering my mobility. I went through a series of pain management shots at Holy Cross, then another round of PT. Still, the pain persisted in a nagging way. That's when Pro-Action Physical Therapy recommended Kathy of Liying Acupuncture. I started seeing Kathy in the summer of 2013, and through mainly acupuncture (though also some additional cupping, herbal remedies, and massages as needed), she was the one who was able to final alleviate my lower back pain for good after a mere handful of sessions. Plus, she started working on my energy and strength. Within weeks, I noticed a difference. Within six months, on December 18, 2013, I told my wife, "I'm back," finally feeling like my old self since before my medical event in 2010. I continue to see Kathy on a regular basis and trust her to keep me healthy and active. She helps me with everything--blood pressure, heart rate, energy, injuries, allergies, seasonal changes, mood, even detoxification. I referred my wife to Kathy, who now sees her for overall energy and healing, and I readily refer anyone else. Because of Kathy, I have renewed vitality, strength and well being. Plus, as a baseball player who still plays at a competitive level, she works wonders on my aches and pains so that I can continue to play ball and enjoy life. Thank you, Kathy. You're the best! I only wish I'd met you sooner,

Steve

April, 2014



Ear Acupressure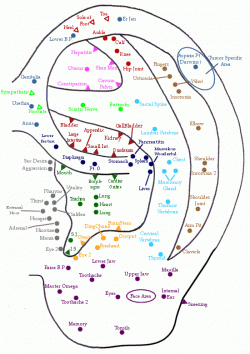 Ear acupressure / acupuncture works along the same lines as reflexology, where specific areas of the ear correspond to areas of the body. When these points are stimulated either by use of acupuncture needles or acupressure seeds the selected areas of the body will be influenced. Ear acupressure is particularly effective in treating addictive tendencies and therefore is employed to aid weight loss to help curb cravings and provide direct control over your appetite.

Weight loss ear acupressure points are selected for a range of actions. Some acupressure points are used to control cravings, some to relax the mind while others directly stimulate the digestive system helping to promote digestion and boost the metabolism.

During the treatments the acupressure points are stimulated with acupuncture needles and after the treatment small acupressure seeds are place on the points. These will stay in place until the next treatment and offer continual stimulation of the acupuncture points. They also provide instant assistance as well cravings come up.
---
Chinese Medicine (TCM)

This is the base for the physical, emotional and / or rational condition of a person. Qi usually is translated as "energy" but due to the fact that neither the German nor the English language provides a word for a really correct translation, qi is best explained by its functions, which are:
· To transform: e.g. metabolism, digestion
· To move: strength of the limbs, flexibility, circulation
· To protect: e.g. immune system
· To warm: e.g. thermal sensitivity, warm limbs, hands, feet
TCM distinguishes in diagnosis as well as in treatment between the roots and the symptoms of a disease.
Traditional Chinese Medical practitioners use a holistic approach to health care. They know the body as an element of nature that has the innate ability to function optimally when certain conditions are met in its external and internal environments. By using the diagnostic tools of TCM including but not limited to pulse and tongue diagnosis, the practitioner assesses the patient's overall condition, including mental, emotional, physical and spiritual wellness. The diagnostics take into account the entire body, every subtle or obvious symptom, and the patient's entire lifestyle. The assessment helps the practitioner determine the appropriate modality and acupoint selection, and often necessitates an herbal medicine prescription to deliver the body back to its natural harmonious state.
Acupuncture therapy
can Help:
Pain syndrome, gynecological disease, accidental and or after stroke rehabilitation, idiopathic facial paralysis, hypertension, diabetes, weight loss, beauty treatment, and other neurological and Miscellaneous Diseases


Why See An Acupuncturist?
Although practiced continuously around the world for at least 3000 years, acupuncture has only been available openly in the United State for about 35 years. In 1997 the National Institutes of Health convened a Consensus Conference to review the scientific evidence available and make recommendations for the appropriate use of acupuncture (Acupuncture. NIH Consensus Statement. 1997 Nov 3-5; 15(5): 1-34). The Consensus Panel concluded:
"promising results have emerged, for example showing efficacy of acupuncture in adult postoperative and chemotherapy nausea and vomiting and in postoperative dental pain. There are other situations such as addiction, stroke rehabilitation, headache, menstrual cramps, tennis elbow, Fibromyalgia, myofascial pain, osteoarthritis, low back pain, carpal tunnel syndrome, and asthma, in which acupuncture may be useful as an adjunct treatment or an acceptable alternative or be included in a comprehensive management program."
A very good Article about Acupuncture and Pain
A study on the clinical effects of physical therapy and acupuncture to treat spontaneous frozen shoulder.
Ma T
,
Kao MJ
,
Lin IH
,
Chiu YL
,
Chien C
,
Ho TJ
,
Chu BC
,
Chang YH
.
SourceDepartment of Health Service Management, College of Public Health, China Medical University, Taichung, Taiwan, ROC.
The integration of traditional Chinese and Western medicine and their clinical effects have been widely evaluated. Many studies have shown that using a combination of these two remedies has resulted in better outcomes than using only one of them. Acupuncture is a traditional Chinese medical technique, which plays an important role in enforcing pain control, prevention and functional improvement. In 1979, the World Health Organization (WHO) journal introduced acupuncture as a remedy for 43 diseases, including frozen shoulder. This study aims to assess the therapeutic outcomes of combining acupuncture and physical therapy to treat frozen shoulder, and hopes to establish an evidence-based study of the integration of acupuncture and western medicine in the future. A total of 75 frozen shoulder patients treated in a medical center were recruited for the study between January 2002 and December 2002. The average age of these patients was 54.8 years. The average duration of the condition was 25.8 weeks before treatment. Of the 75 patients, 30 were treated by physical therapy, 30 by acupuncture and 15 by both remedies. Before the treatment began, all patients were evaluated by assessing static pain scale, motion pain scale, active and passive ROM (range of motion) and quality of life scale sheet SF-36 (Short Form-36). The outcome was evaluated by follow-up assessments conducted at the 2nd week and 4th week of treatment sessions. All patients showed improvement in quality of life (Short Form-36). Pain was controlled better by acupuncture while ROM improved following physical therapy. However, patients treated by both methods had the best outcome. The integration of acupuncture and physical therapy to treat frozen shoulder leads to a better outcome than using only one method. The author suggests that an evidence-based foundation of the integration of Chinese and Western medicine should be established in the future, to encourage the integration of Chinese and Western medicine.
Sited from: www.pubmed.gov